&nbsp 3 min
For nearly twenty years, I've counseled women from all corners of the globe, helping them analyse, understand, and overcome personal difficulties. This has led me to locate one common root of women's problems: their embodiment of a Heroine. Women who've assumed the role of a Heroine, rather than that of a Goddess, lead a Sisyphean life, pushing up against a cliff, pointlessly and ceaselessly. Let's end this struggle now.
Where does this model of "heroism" come from? It usually stems from a family that did not allow you to be a woman, a family that did not tolerate pampering and lightness.
Most probably, your mother worked hard, and you just didn't have a choice. That's why you turned to this tedious family pattern. Of course, this program can result from other reasons, too.
What is the difference between a Heroine and a Goddess?

Good question! The Heroine is a woman who does everything on her own: she works, often doing more than she has to; she provides for her family, often without financial support from her partner; she struggles with her romantic relationships; she either attracts weak, childish men or repulses men altogether; she is controlled by her Ego; she needs to be right at all times. The Goddess, on the other hand, is a lady who receives love, help, and support from both men and the Universe; she does not do everything on her own, as she always has someone willing to help her; she is aligned with the flow of the Universe, knowing the best is yet to come; she is a powerful magnet for miracles; she is confident, beautiful, and waltzes through life.


What's wrong with being a Heroine?

Technically, nothing! However, choosing to remain in the role of a Heroine will result in a harder, more stressful life for you. You will be tired, anxious, and overwhelmed by responsibility. You will lose touch with your femininity, fight with your masculine energy, and likely never be treated like the lady you wish to be. Chances are, you will not have enough time to bond with your family or pamper yourself. Is this the life you want?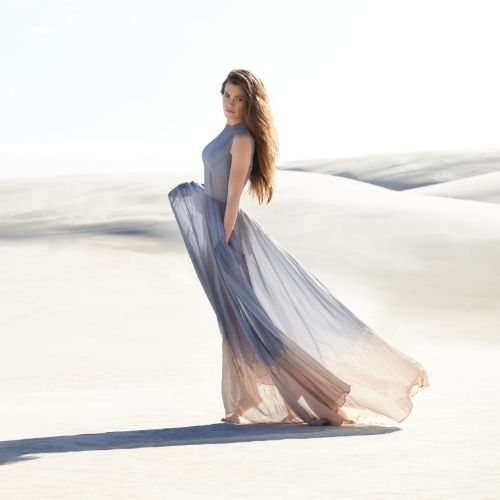 Why should I be a Goddess?


Women who embody the Goddess have better, more positive, and more successful lives. They achieve their goals in a ladylike, easy manner, attracting miracles and abundance. They are cherished by men and respected by society. Women who are in the role of a Goddess also respect themselves, exuding class, elegance, and confidence. I bet you want to be like that, too.



How will this program transform my life?



Because it will help you heal from childhood trauma and overcome painful memories, this program will make you physically and psychologically healthier. It will also show you how to let go of things that weigh you down, ask for help, and stop doing things that you do not enjoy. On top of that, this program will change your worldview, helping you understand that being a Goddess is a choice that you make every single day.



What can I do to remain a Goddess even after the webinar's end?



You continue to do the practices you learned during the program. You could also sign up for other courses that will show you how to maintain your new high vibration, including our upcoming 12 days challenge "Living at a High Vibration".

Seize this chance to understand why you're fighting a losing battle against the world. Stop out of the role of a Heroine and learn that there is an easier way to live! Overcome all hurdles with ease, breeze through life, and reconnect with your Inner Goddess.
If you want to wake up the inner goddess in you, JOIN US NOW!
Love,
Natalia Kobylkina
Psychologist, family therapist, author
Subscribe to my channel for more interesting videos, articles, and updates.
[ap_button button_size="ap-small-bttn" button_target="_blank" button_url="https://www.facebook.com/nataliakobylkinainternational/" button_type="ap-outline-bttn" button_color="ap-default-bttn" button_align="ap-align-left"]Follow me on Facebook[/ap_button]
[ap_button button_size="ap-small-bttn" button_target="_blank" button_url="https://www.instagram.com/_nataliakobylkina_/" button_type="ap-outline-bttn" button_color="ap-default-bttn" button_align="ap-align-left"]Find me on Instagram[/ap_button]
[ap_button button_size="ap-small-bttn" button_target="_blank" button_url="https://www.youtube.com/c/Kobylkina" button_type="ap-outline-bttn" button_color="ap-default-bttn" button_align="ap-align-left"]Watch me on YouTube[/ap_button]