One of my favorite writers, Oscar Wilde, once noted: "To live is the rarest thing in the world. Most people exist, that is all."
People who merely exist live with their senses "turned off." They avoid their problems. They block the pain. They pretend that everything is just fine.
They live in a persistent state of paralysis, fearing all that is new. They don't act to make a change. They blame their problems on others—or on the circumstances. They're often angry, vile, and overly judgemental. They don't allow themselves to express love. Instead, they stay far from others, all to protect themselves from hurt and pain.
These people live with cold hearts.
They don't have to live that way. In fact, I personally believe we are born to live with a LIVING heart – to live with truth, joy, and ease.
When our hearts are LIVING, we remain accepting, joyful, and open to opportunity. We live through the energy of love. We see the good in others. We find the good in every situation. We know how to have fun, how to enjoy the little things. We know how to seize every opportunity. We easily connect with others, build harmonious relationships and live with happiness.
How can we live with an open heart? How can we avoid living with a cold heart? Here are a few ways to do so…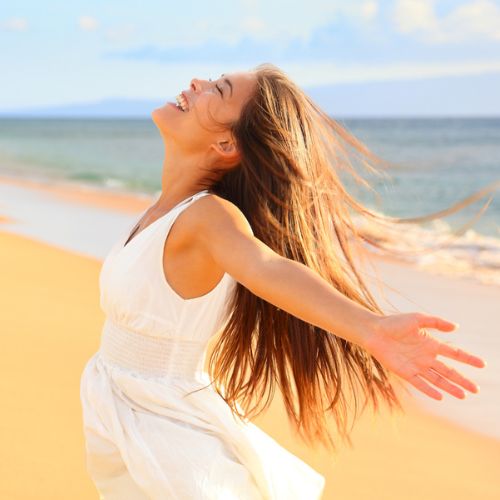 Listen to your heart. When you're confused and uncertain, when you don't know what to do, tune into your instincts and your intuition. Deep down, you know what to do. If you don't follow your gut, you go against your inner wisdom. That's how your heart grows cold.
Spend more time alone. Spending time alone is a great thing to do. It's a ritual that allows us to separate the wheat from the chaff. That is, it enables us to distinguish between our own emotions and opinions and those of others. In this way, we can analyze our own emotions, goals, and dreams far better. This also gives our lives a dose of depth and perspective.
Serve others. One of the best ways to awaken your heart is by serving and helping others. This will give your life meaning. It will bring an unprecedented sense of satisfaction and happiness. You'll feel useful. By serving others, I mean you can do simple things such as volunteering or helping an elderly woman cross the street.
Accept your painful emotions. When you sense pain, don't seek to run from it. On the contrary, live through it. Accept it without giving it a label or a root cause. Let it pass. Running from your emotions will only make them stronger. Instead of avoiding them, let them pass through your body and disappear on their own.
Connect. We shouldn't forget we're all living creatures with souls. As such, we need to connect with others, to belong. Spend time with your loved ones. Form new bonds. Join a business club or attend a seminar to find like-minded people. Focus on every person's beauty and positive qualities.
If you want to heal your cold heart,
If you want to break free from the chains of the past,
If you want to enliven your heart,
Welcome to my therapeutic seminar The Living Heart" here.
Love,
Natalia Kobylkina
Psychologist, family therapist, author
Subscribe to my channel for more interesting videos, articles, and updates.
Follow me on Facebook
Find me on Instagram
Watch me on YouTube