Not everyone is meant to be a business owner. Some are far better suited to work in large organizations, managing people and executing tasks. It is up to you to determine how you can contribute to this world.
My experience, as a psychologist and as an employer, has taught me two things:
First, as a psychologist, I've learned that choosing the wrong occupation is among the top causes of unhappiness.
Second, as an employer, I've realized that a badly crafted CV, unappealing appearance, and inappropriate interview demeanor are the three dicots that make me reject a candidate.
Because of this, I have come to believe that those who do not have their dream jobs are simply making a mistake somewhere in the process. I also think getting a position without the necessary experience is possible as long as candidates know how to present and sell themselves to the chosen company.
Here's how you can do that!
Step One: Focus on job postings that you find interesting. If a job does not compel you, if it fails to meet your interests, do not apply for it! Don't waste time applying for a job you dislike. You're far more likely to obtain a job you want; this is due to two reasons. First, your enthusiasm shows. Second, you're likely to put in greater effort to get that job!
Step Two: Tailor your CV specifically to the job you're applying to. If you have skills that have nothing to do with the chosen job, you may as well remove them from your CV. Emphasize those skills you'll need to perform your duties—emphasize the skills your employer will require you to have!
Step Three: Have an outstanding Cover Letter. Make sure it reflects the specific reasons you wish to work for the chosen company. Use details. Stress your excitement, highlighting how much you desire to work for that company. Show your prospective employer that you find the job position interesting.
Step Four: Network. Remember: most job postings are never posted! Often, employers hire those who have been recommended to them by others. Hence, the broader your network, the biggest the chance you'll find your dream job. Establish a reputable reputation—built the ethos of a diligent, smart, hardworking, talented person. This will increase the probability that someone you know will recommend you to someone they know.
Step Five: Create a portfolio. It would be awesome if you could agglomerate all your previous projects, especially if you do work in the creative domain, in a portfolio, which you can send to prospective employers. Make sure your portfolio is either a pdf file or a website, the link to which you can include in your CV and Cover Letter.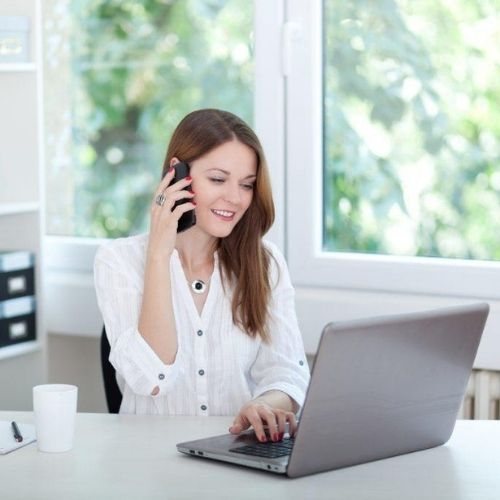 Do you know what job would be best for you?
Do you know what your talent is?
Do you know where your strengths lie?
What advantage do you hold over other candidates?
How can you make a good impression during an interview?
How can you negotiate the terms and salary of your new job?
STAY UPDATED with all the UPCOMING EVENTS!
Love,
Natalia Kobylkina
Psychologist, family therapist, author
Subscribe to my channel for more interesting videos, articles, and updates.
Follow me on Facebook
Find me on Instagram
Watch me on YouTube