Areas of consultation and expertise:
---
Elegance & Etiquette Coach

Lifestyle Specialist–Tell me the lifestyle you envision, so I can tell you how you need to look like–Providing help in finding the right Inspiration for your New Styling Persona

Creating Intelligent/Every Day Wardrobe

Creating Special Occasion/Colorful Wardrobe

Couple's Wardrobe/ Family Wardrobe & Family Style Transformation
---
About me
Coming from a small town in Bulgaria, I was never afraid of dreaming big! I was only 14 years old when I wrote in my leather, dark green, handmade organizer that I will be living in the USA, I will be studying in an elite American school and I will be enjoying a lavish lifestyle by the time I am 25 years of age. I had written everything in detail about how I was going to accomplish all of that and I had it put away.
The years had passed, and the 14 years old was now 24 years old greeting her mother at the airport in Orlando, FL, USA. I was living in the States already for 4 years, studying in one of the best schools in the country, and enjoying a successful career in Real Estate & Design.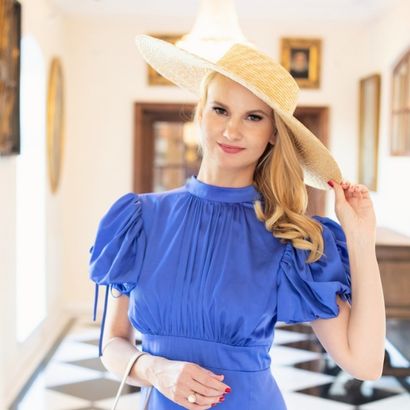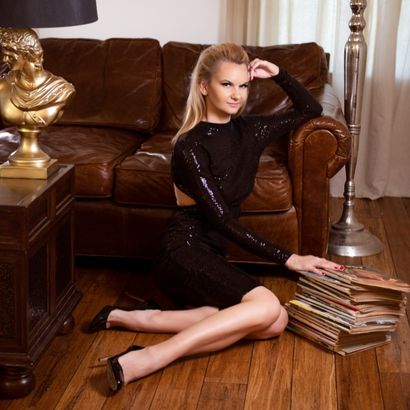 ---
Practice
As you can imagine, I had totally forgotten about my list and my leather, dark green handmade organizer until I saw it in my mom's hands as she was unpacking her luggage for her stay in Orlando. She handed it to me and said: " Look at what I found a few months back when I was re-arranging your room back home." And there it was– line by line I was reading and smiling–as I realized I was living my dream life! Everything that I had dreamed of at the age of 14 was my reality today.
From that point on, I realized the power of intentions firsthand. I continued to dream big and create visual boards because I knew they work. Today, I make even bigger, bolder & brighter dreams and I am watching them come true as I continue working on myself. I truly live my dream life. I travel the world while creating, giving & receiving elegance, sophistication & grace. I am honored to be a Lady Captain and to have the chance to touch people's hearts every day! I am grateful for the people that I have come across. I am thankful for those people that have shaped me into the person that I am today. Life is a journey with endless life lessons. I listen to the Universe and try to learn every day.
---
Where I can help you?
Currently, I am working on a book "Be the Captain of your Life!" as I am eager to transform people's lives. If I can enjoy my dream life, I believe everyone can. I started my journey in a small town in Bulgaria, I went all around the world, studded in 9 different schools, in 5 different countries, on 2 continents. I graduated with honors, met many world leaders and dignitaries, sat at one table with billionaires, governors, and rocket scientists, and polished my skills in style, elegance & etiquette in the international arena and I am only 40 years of age.
I am excited for the next 40 and I am excited to bring dreams to your homes! Tell me what lifestyle you envision for yourself, so I can tell you what you need to look like to achieve them! Let's create your journey together, lets's transform your style in order to transform your Life!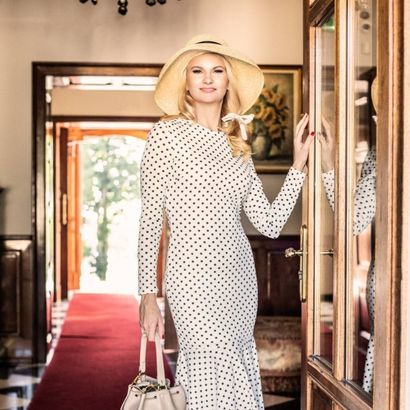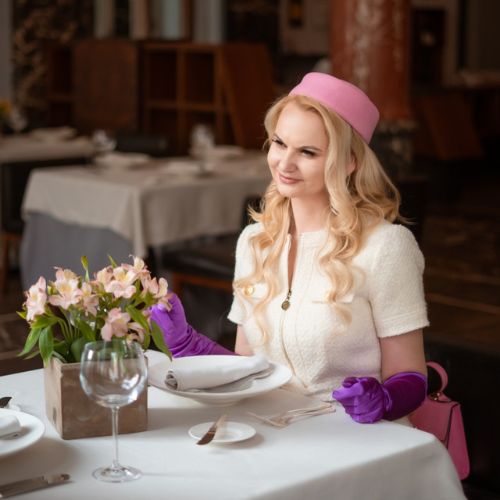 ---
Who is the trainer?
Antonia George Eva
Antonia George Eva is a worldly, diplomatic lady that lives in her mission and up to her highest potential. She has a Masters's Degree in Diplomacy and a Style & Etiquette Diploma from Elite Schools in USA & Europe respectively. Antonia travels most of her days. She is the First Lady on Seabourn and her style and elegance have captured the attention of the international arena. She is currently working on a book "Be the Captain of your Life!" in her effort to spread elegance…
Learn More >
---
Reviews
Only logged in customers who have purchased this product may leave a review.
Don't miss out! Change your life NOW!
Online
90 minutes consultation
---
Requirements
Access to Zoom, Viber, WhatsApp, etc. (Please, make sure you have a stable internet connection)
You need to be on time! It will not have a recording! It will be only live!
After payment confirmation our team will contact you to schedule a date.