What is this masterclass about?
---
Every relationship comes to a point when you've got to meet the in-laws. Well, will they like you? Will you like them? Will you forge a relationship, or will this be the beginning of a family feud? Are you bound to have a monster in law? The panic alarm goes off and you are confused! What will you do?
Trust me, you don't have to worry. After many, many years of working as a family therapist and psychologist, I know I have cracked the code to being liked by your in-laws. And I will share it with you throughout this two-hour masterclass. Once you've learned my secret tips and techniques, you will never feel panicked again! You will know you will be liked and loved by both the in-laws and your partner.
Welcome to this program and:
Learn how to dress and act around the in-laws, especially the first time you meet them.

Adopt a few tricks and be liked by your in-laws in the long term.

Understand how to forge a respectful relationship with your mother-in-law while also diminishing her influence on your partner.
---
What will you learn?
Throughout this masterclass, you will learn how to approach your relationship with the in-laws, win them over, and respectfully set boundaries. I will go over everything related to your first meeting with the in-laws, and I will then continue onto some effective strategies for limiting their influence over your relationship. By the end of this program, you will have learned what no one tells you about meeting your in-laws, including:
How to learn about your in-laws from your partner before meeting them.
How to approach your mother-in-law if you are very different from each other.
What to bring when you first visit your in-laws.
What clothes to wear and how to do your makeup.
What topics to speak about and what topics to avoid.
What questions to ask and what answers to prepare.
How to praise your partner to win their parents' approval.
How to set boundaries and limit the mother-in-law's influence on your relationship.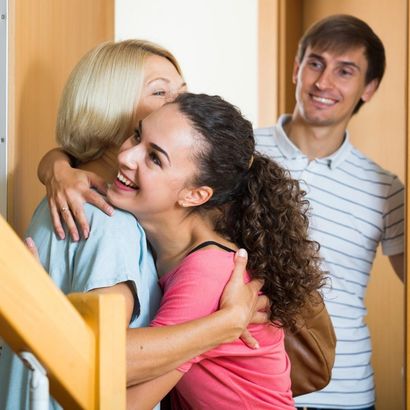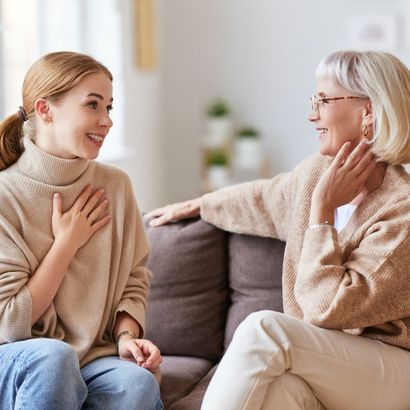 ---
Who is this webinar for?
This program is for everyone who's struggled to meet the in-laws, become liked by them, and navigate the balance between being friendly and being independent.
This is also for those of you who have dominant mothers-in-law and struggle to free your partners from their grip. This is your chance to establish the right relationship with your partner's parents and ensure smooth sailing from there!
Although we may deny it, parents influence our choice of romantic partners and, thus, our relationships. Unfortunately, we don't tend to understand how to act around the in-laws.
We also wrongly believe we can win them over by just being ourselves. That's not the case. There are things we can and cannot do.
Of course, there are also things we should do deliberately, as a part of our plot to become liked and prevent family troubles later on.
Let me share the secrets!
---
What will we do?
Over the course of two hours, we will:
Examine every aspect of your relationship with your in-laws.
Do's and Dont's at your first meeting with them
Focus on the impact parents have on their children's relationships.
I will explain how our families (more or less) predetermine our romantic connections and the types of people we feel drawn to.
On top of that, I will teach you exactly what to do if you experience problems with your in-laws.
I will leave room for questions and answers at the end of this program, just so I can tackle all your fears and silence all your worries.
This program, I promise, is the key to familial harmony in the long term.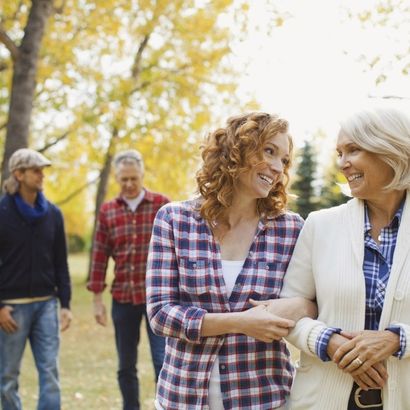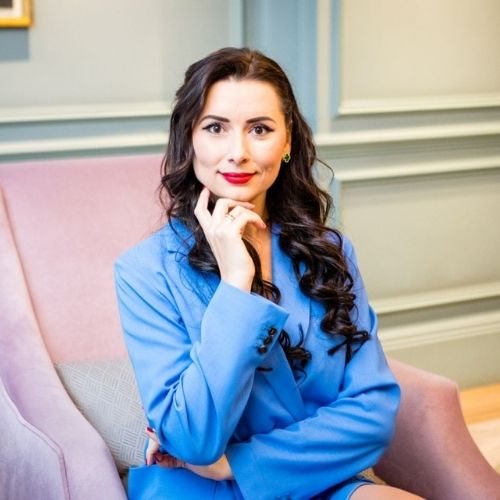 ---
Who is the trainer?
Natalia Kobylkina
Family therapist, psychologist, and author, Natalia Kobylkina has gained international fame for transforming lives! Throughout her career, she has helped people from over 150 countries. This has unsurprisingly won her the award "Most Influential Person on Social Media for 2018," among others. She deserves it, that's for sure! Natalia's dedication to changing lives, improving relationships, and helping establish new ones has made thousands happier. As effective as she is, Natalia always aims to tackle old trauma, eliminate blockages, and achieve a positive change in the…
Learn More >
---
Reviews
Only logged in customers who have purchased this product may leave a review.
Don't miss out! Change your life NOW!
Recorded Webinar
---
Requirements
Please make sure that you have a stable internet connection.
The distribution of links and learning materials is strictly prohibited.
You can access the recording of this webinar up to three months after purchase.