What is this masterclass about?
---
In dating, you're either on the offensive or on the defensive; you're seducing or you're being seduced. The dating field, however, is hard to play, and only the most skilful of players score. The rules of the game keep changing. Exclusivity is longer out of bounds, and players can make a pass at almost anyone, tackling and nutmegging along the way.
Dummies are a fool-proof strategy, used to increase one's own attractiveness. Dangerous play is common, especially among women. And, worst of all, red flags no longer take players out of the game. If anything, they score an additional point or two–for depth, possibly, or even for uniqueness.
If that's the case, I wonder, how can anyone win? Has dating become an unwinnable game? Or, perhaps, is there a secret, effective strategy that only the most successful players know?
There is. And this masterclass is here to reveal that very strategy. You, too, will win at dating. This masterclass is perfect for you because it will:
Show you the games people play whilst dating.

Teach you how to play and win these games.

Explain the unspoken rules of the dating market.

Offer you a few top-notch strategies for success in the dating market.
---
What will you learn?
Throughout this masterclass, you will penetrate the workings of the dating market and understand how you can set yourself up for success. You will learn:
The unspoken rules of modern dating and your value in the dating market.
Who's out of your league and who is just about right.
The most common games people play while dating.
How to overcome your fear of dating.
How to position yourself for success.
How to distinguish yourself from other women.
What men want and what men need.
How to outwit the competition and attract the desired partner.
Key dating hacks and strategies that will enable you to win at dating.
By the end of this program, you will have mastered the rules of the dating scene and learned how to thrive. All your confusion will have evaporated and been substituted for confidence! You will be ready to win!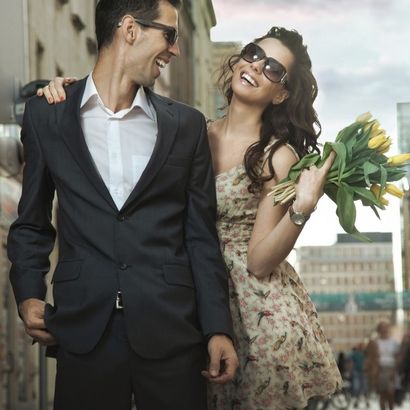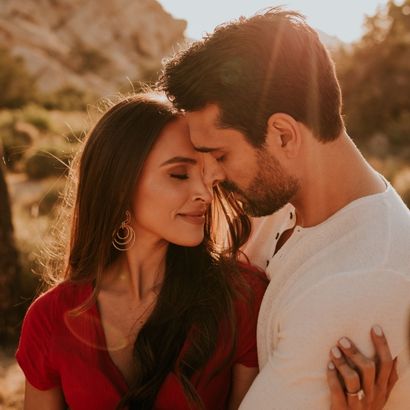 ---
Why is this masterclass for you?
As many of you have shared your frustrations with the dating scene, I decided to create a program that is purely practically oriented. You can think of it as the handbook of dating. This program will reveal everything you need to know about the dating scene and how you can thrive in it.
It is perfect for those of you who:
Feel confused and don't know how to find the desired partner.
Are tired of not understanding men or knowing how to communicate with suitors.
Are afraid of trying (and failing) again.
Want to understand the games people play and master the art of seduction.
Wish to position themselves properly and attract the desired partner.
Strive to up their game.
---
What will we do?
This game, as I said, is the only masterclass out there that will unravel all secrets to modern dating. It will give you practical means of responding to other people's games and show you how to behave in different situations.
This program will equip you with:
Awareness of the rules of dating and how you can play by them.
A list of common dating situations that trouble women & how to respond to them.
A list of phrases that you can use when first meeting men.
A list of strategies to differentiate yourself from other women.
As well as a ton of practical knowledge and fool-proof methods through which you can excel in the dating marketplace, keep men's interest, and establish yourself as a desired woman.
You can think of this course as Dating 101: Introduction to Core Methods and Practices. I will teach you how to hack the dating market–something I bet no one has taught you before. I will prepare you to excel in all situations and keep your new partner's interest long after this course is over.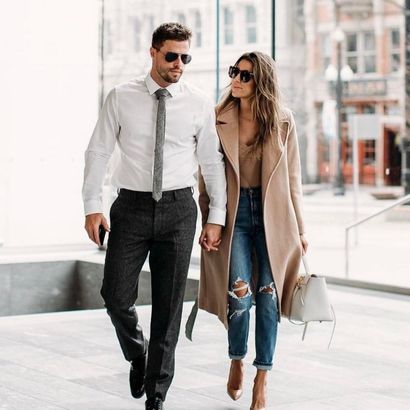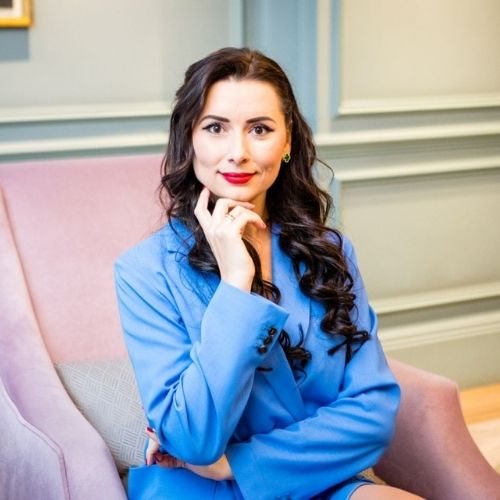 ---
Who is the trainer?
Natalia Kobylkina
Family therapist, psychologist, and author, Natalia Kobylkina has gained international fame for transforming lives! Throughout her career, she has helped people from over 150 countries. This has unsurprisingly won her the award "Most Influential Person on Social Media for 2018," among others. She deserves it, that's for sure! Natalia's dedication to changing lives, improving relationships, and helping establish new ones has made thousands happier. As effective as she is, Natalia always aims to tackle old trauma, eliminate blockages, and achieve a positive change in the…
Learn More >
Don't miss out! Change your life NOW!
13 January 2023
---
Requirements
Please make sure that you have a stable internet connection.
The distribution of links and learning materials is strictly prohibited.
Pre-registration is required