Did you know that the energy of wealth can be awakened and harnessed through the right strategy?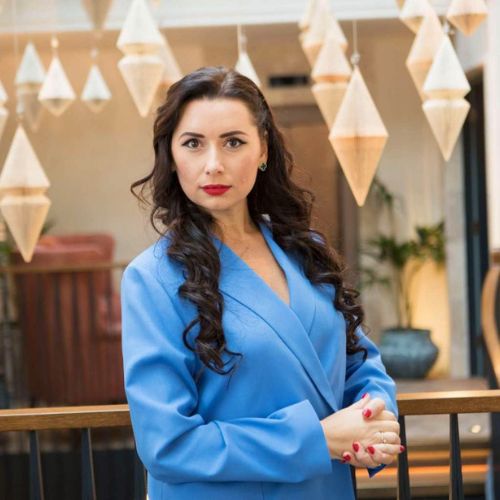 This program is utterly practical
It will help you reprogram your mind for success, establish great inner trust, and spot opportunities around every corner!

By the end of it, you'll have accelerated your career, advanced your business, increased your savings, and discovered new sources of income.

And, on top of that, you'll have built a powerful network of like-minded women.

What are you waiting for?
We've all struggled to gain wealth. This struggle ENDS HERE.
With this transformational program, you will eliminate personal blockages, fears, and self-limiting beliefs. 
Nothing will hold you back anymore. You will rewire your mind for success and begin living in an entirely alternate universe. 
Success, money, and achievement will be at your every step. 
You'll unite with the energy of money and harness it to build your new reality. 
New opportunities, new streams of income, new you–this is what awaits you.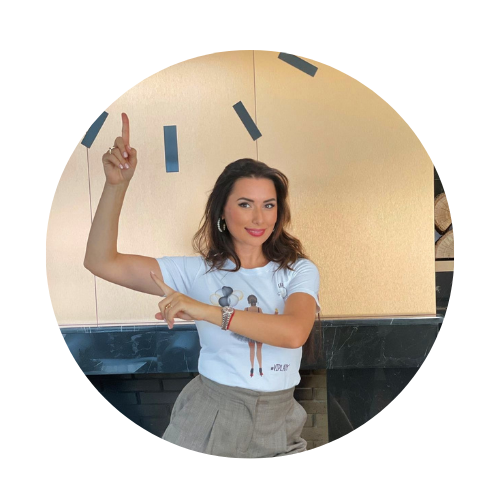 Are you still unsure if this is the right program for you?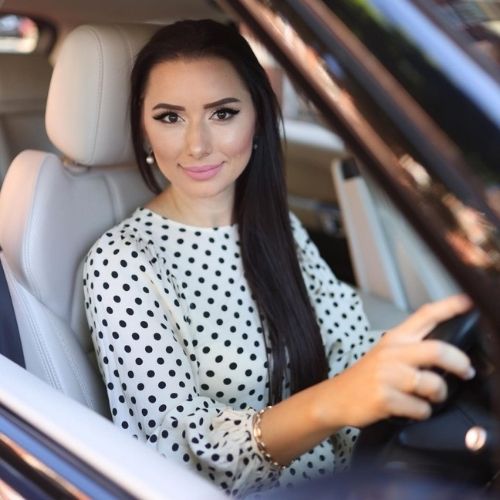 Imagine your life as it is. Does it satisfy you?
Are you fulfilled enough with the size of your bank account and your salary?
Are you okay with the size of your flat? Do you look at food prices as you shop?
Do you worry about your expenses?
Do you crave to be wealthy, to build a legacy of your own?
If so, this is the BEST program for you. Step by step, it will help you banish financial traumas and establish a fresh look at money, wealth, and success.
A period of unlimited expansion will follow. You'll accelerate your career. You'll make more money.

You'll meet the right people. You'll purchase a bigger, better flat.

You'll now longer worry about prices; if anything, you'll be proud to never look at them again!
"I needed this book, as it encouraged me to learn from my mistakes, understand what held me back, and develop my greatest strengths. I will never forget one sentence from this book, "Being poor is a choice; so is being wealthy. What do you choose?"
Sofia Marbella
Etiquette manners with over 2.5 million followers on social media.
"This book is useful for both the young and everyone seeking success and achievement. As long as you implement them, this book's practices will take you to the next level. I love this book!"
Don Michael Pole
Producer and writer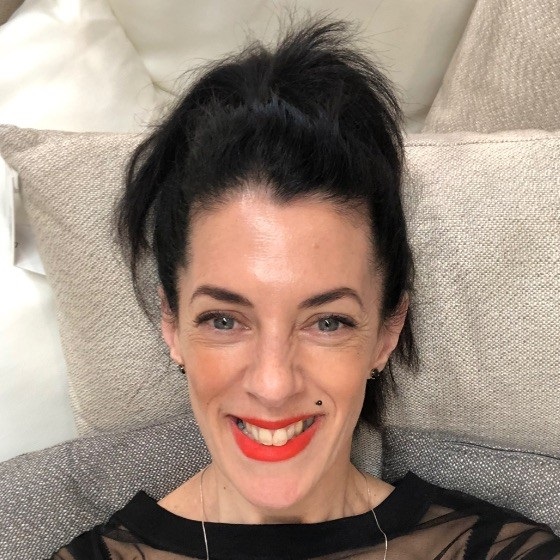 Tracy Newman
To my dearest Natalia, this will be my 3rd completed Money Marathon with you. Each time you bring out more in me. I'm so honored to be part of this journey with you, I must have done something right in my past life to deserve this guidance from you. I look forward to studying under you for the rest of my living years…..transforming my whole life and detaching from all negative patterns from my family and writing my very own beautiful story. Thank you from the bottom of my heart Natalia for all you do for us. We appreciate you so much. You are our guiding light in this life. P.S: so grateful for the one-on-one group therapy with you....
How this Marathon has helped me? I have the wonderful opportunity to put my jewellery in my friend's day spa. She is willing to carry 10 pieces of my creations for around $550 worth. I have also received a cash order for a bracelet of mine. I've saved myself $100 per month because I had two life insurance running at the same time. So I canceled one. I save 14.5% of my income per fortnight towards super and investment portfolios. I found out I have life, income, and disability insurance that covers me for so much more than I thought. I will be transferring my Superannuation from New Zealand to Australia so I can use this towards a deposit on my new home since they changed the rules regarding using superannuation as first home deposits. We also get $20k in help from the Australian government towards our first homes I also had to take my kitty Hercules to the vet today, $307.30 for the bill. I paid with such joy and gratitude and am so blessed I have cat insurance for Hercules to be able to get 80% paid back. This was a wonderful test of Faith in God I will also have my first meeting with my boss who I've asked to mentor me in business and I'm so excited This year I have also received a $5k pay raise at work and am being promoted to include buyer for Scotch&Soda. This is HUGE for me as I've only been in the country for 1.5 years and starting from the bottom. And the biggest achievement you helped me with Natalia Kobilkina is I stopped drinking. That was my sacrifice and an ongoing demon in my life since my Mom passed Thank you, thank you, thank you – 72 days sober and counting.
"Wealth is a combination of energy, strategy, and bravery. You can have them all.
Start here, train yourself for abundance, and finish in a place of your choosing.
The power is in your hands, I'm here to support you on your way to freedom and excellence."
Basic Bundle
group of 50 people
5 lectures each x 1 hour long

Homework Tasks & Assignments

Access to WhatsApp support community

Access to the recordings 3 months
VIP Bundle
only 15 people
5 lectures each x 1 hour long

A 60-min Group Therapy with Natalia (value $299)

A personal 50-min session with one of our experts (value $100)

The New Book Navigating Success ($23)

Homework Tasks & Assignments

Access to WhatsApp support community

Access to the recordings 3 months
Here is what our clients have to say…
I have taken the marathon of money this year and had incredible results! I wanna thank Natalia for her work
I can recommend Natalia's Money Marathon. Works wonders as well, but only has effect if you actually put in the work yourself. And the results come in stages. I did the first marathon in 2019, the first ever Natalia did in English. And then I repeated it this June 2021.
You should definitely check out Geisha and the Money Marathon for other areas in life, if you haven't already! It is great!
Thank you Natalia for this amazing money marathon webinar. It's only day one and I just checked my balance and received almost 200 dollars that literally came unexpected! I'm not even sure how this even happened, but I truly thank you for your wonderful energy!!!