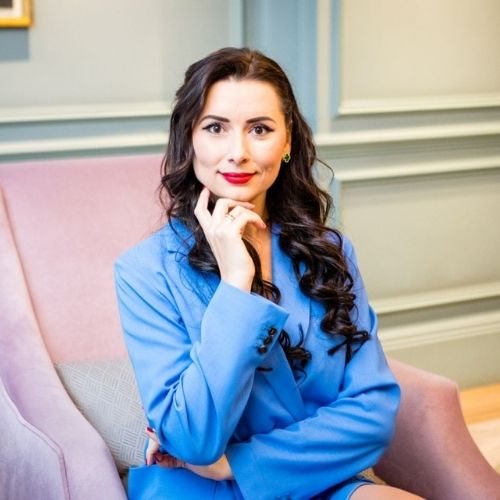 Family therapist, psychologist, and author, Natalia Kobylkina has gained international fame for transforming lives! Throughout her career, she has helped people from over 50 countries. She's travelled the globe, delivering seminars and changing faiths in different corners of this world. 
Natalia's dedication to changing lives, improving relationships, and helping establish new ones has made thousands happier. As effective as she is, Natalia always aims to tackle old trauma, eliminate blockages, and achieve a positive change in the lives of her clients. Effectiveness is among Natalia's core tenets! So are discretion, kindness, freedom, and love. A tenet which stands at the root of Natalia's philosophy is giving love–and living through the energy of love, especially at those times when this is the last thing we would want to do.
In fact, Natalia's practice and philosophy have become so popular and successful that Natalia has created Academies to educate other coaches. That's how Natalia began her Constellation Academy and her Academy for Trainers. Thanks to her dedication to sharing the tricks of her trade with others, psychology and counselling have become more easily accessible than ever before, changing lives and turning people's faiths around. There's a reason many equate Natalia to their personal angel–a beacon of light and hope they can follow at all times. 
600,000 people have put their trust in us! Will you be next?