Program Trainer: Natalia Kobylkina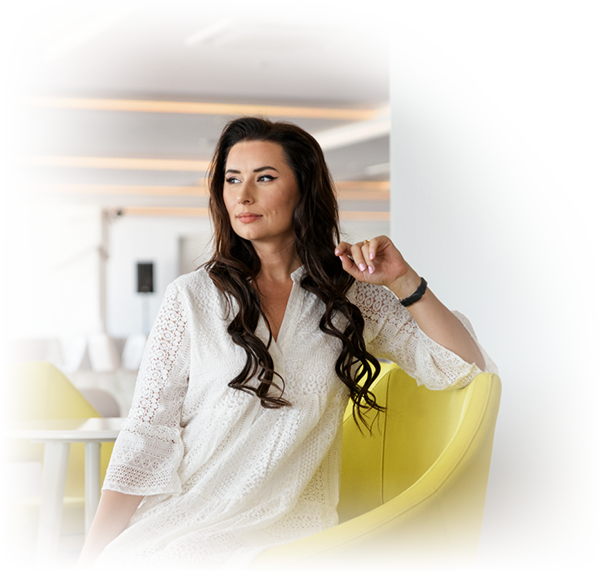 Being yourself is only feasible once you've accepted your shadow. No one can escape their shadow. Many spend a lifetime in their shadow, not going beyond it for even a moment. The shadow contains all the qualities, aspects, and thoughts we deny–everything we don't permit ourselves to be. Yet, it manifests in moments charged with emotions, leaving us surprised with our own actions.


Those who don't allow themselves to integrate their shadow into their personality lead lives of limitation. They suppress their energy and consequently fail to materialize their dreams!
Because encountering the shadow is a scary process, most of us avoid it for years.
According to Jung, we have four main shadows.
Women who live in their shadows attract men who also reside in the shadow side of their characters. Such women attract bad boys, users, losers, abusers, manipulators, cheaters, alcoholics, rapists, dependent men, emotionally obsessive men, as well as sick and problematic men.
Let me give you an example. A lady booked a session with me. Married to an unemployed alcoholic, she had a four-year-old boy. She worked 18 hours per day. Her husband, on the other hand, slothed away.

My client's mother had lived the exact same way. My client had consequently grown to resent her father. That's how she entered the shadow of the victim. She had rejected her father and begun hating men! Well, guess what? She only ever attracted men who were exactly like her father. She then repressed her anger, coming to exhibit symptoms of depression. Even so, her love for her child saved her from plunging into a deep state of despair; she, after all, had to take care of her son!

My client and I worked on integrating her shadow into her personality. She filed for divorce soon after. And her divorce happened a whole lot more easily than she expected it to (because she had faced and integrated her shadow).

A month after, she met a new man. Responsible, free, strong, and successful, this guy was what she had dreamed of! She kept meeting with me and working on maintaining her new relationship and avoiding past mistakes. Just a year later, she got married and gave birth to her second child.

My client and her second husband have been together for years. They've travelled the world, and they continue to do so. She works 8 hours per week, dedicating the remaining time to her family and to giving herself pleasure. I have hundreds of similar examples. Don't settle for what you have!
YOUR SHADOW CANNOT BE INTEGRATED THROUGH THEORY. THIS CAN ONLY BE DONE THROUGH PRACTICE. WE WILL NOT RECORD WHAT YOU SHARE WITH US THROUGHOUT THIS MARATHON.
What will you get after you integrate your shadow?
LET'S ENCOUNTER OUR SHADOWS TOGETHER.
We will work with everything we refuse to face and acknowledge. We will overcome all that lurks within and holds us back.
Basic Bundle
Group up to 50 people
Five 90-minute sessions

A list of recommended books and movies.

Exercises and homework assignments.

WhatsApp support group.

6-month-long access to the video recordings.
VIP Bundle
Only 15 people
Everything that is included in the Basic Bundle.

A 55-minute session with one of our experts (cost $100).

A 90-minute therapeutic group with Natalia Kobylkina.

WhatsApp support group.

Recording of "The Living Heart Marathon" (cost $199).

1-year-long access to the video recordings.